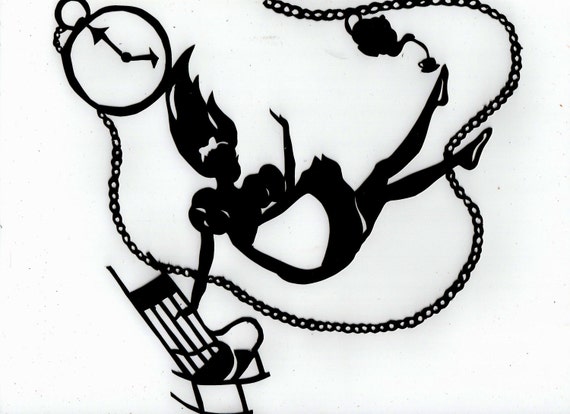 Well, I was in the process of losing weight UNTIL I found out I am pregnant! WOW! That was fast! I am still taking time to get on the treadmill 4 to 5 times a week. I'm not running, but brisk walking for about 25 to 30 min. So, we are super excited and I have my first ultrasound in a couple of weeks along with Anya's 2nd birthday party!
On the flip side of things, I have been doing a little bit of creating. I made another Alice In Wonderland Paper Cut. The Tea Party one does so well, I decided to make another rendition. I am going on this fairy tale kick. Anya brings it out in me I guess. I hope she loves it as much as I do. We're saving up money to go on a vacation when both of our kids are old enough to enjoy it. (I'm hoping for Disney World!). Disney World is such a magical place. My favorite part are all of the little details around the park. Things that most people wouldn't catch. Like the little mice inside Cinderella's Castle. I would have loved to be apart of that design team in creating.
Anybody ever been on a Disney Cruise? Would you reccomend it?
Pin It